Today, Mexico received a shipment of three million doses of the COVID-19 Pfizer-BioNTech vaccine donated by Canada.
The donation is part of Canada's commitment to a comprehensive and global response to the pandemic, and reaffirms the close ties between Canada and Mexico.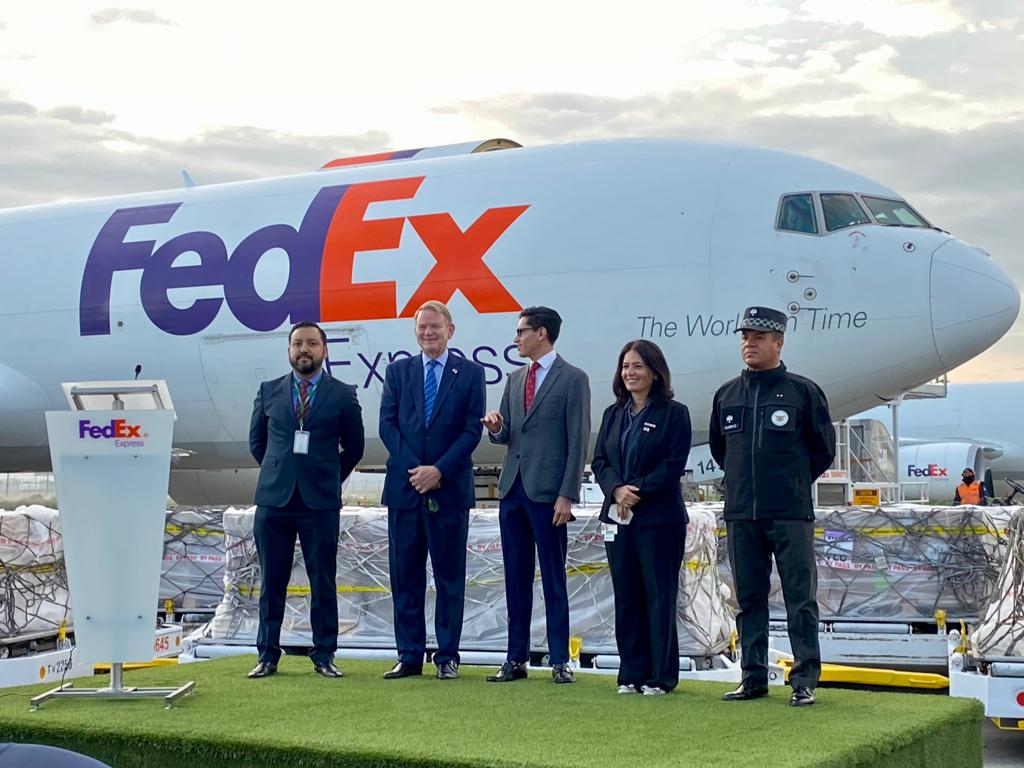 Vaccinating the world against COVID-19 is critical to protect everyone from the virus.
Canada is pleased to contribute to Mexico's ongoing national vaccination campaign through this shipment of doses. Canada remains committed to ensuring that countries around the world have access to COVID-19 vaccines through its investments in the COVID-19 Vaccine Global Access (COVAX) Facility, as well as through direct, bilateral donations such as this one.
This donation is a sign of the strengthening of bilateral relations between Mexico and Canada, and the common goal of protecting the health of their populations, agreed Rodrigo Carranza Vega, Director of Internal Control Monitoring and Transparency of the National Center for Child and Adolescent Health (Censia); Roberto Velasco Álvarez, head of the North American Unit of the Ministry of Foreign Affairs (SRE), and the Canadian Ambassador to Mexico, Graeme C. Clark, during the reception ceremony.
Ambassador Clark stated, "These doses will help bring Mexico closer to reaching its vaccination targets. As friends and neighbours in North America, we are committed to working closely with Mexico to promote the recovery from the pandemic and the well-being of the people in the region."
Quick Facts
Canada is committed to supporting equitable global access to COVID-19 vaccines, therapeutics and diagnostics by working hand in hand with the Access to COVID-19 Tools (ACT) Accelerator and the COVAX Facility.
Since February 2020, Canada has committed over $3.4 billion in international assistance in response to COVID-19. This includes over $2 billion to the ACT-Accelerator and approximately $1.4 billion for humanitarian and development assistance programming to respond to the immediate needs created by the pandemic.
Canada has also committed to donating the equivalent of at least 200 million doses the end of 2022. To date, Canada has donated the equivalent of over 137 million doses, with more to come.
In addition to today's delivery of 3 million doses to Mexico, Canada has also shared 762,080 AstraZeneca doses through direct, bilateral arrangements with other countries in Latin America and the Caribbean.